Gabriel Landeskog stood straight-faced, the room anxiously awaiting his remarks.
"You know what," he said softly into a microphone, pausing for dramatic effect. "I'm not leavin'. I'm not leavin'." He continued, yelling now. "I'm not f—–' leaving!"
The audience, which included Colorado Avalanche teammates Nathan MacKinnon, Cale Makar, Mikko Rantanen, and others, erupted in celebration.
"The show goes on! This is my home! They're going to need a f—–' wreckin' ball to take me out of here!"
OK, to be clear, Landeskog didn't actually say any of those things in real life.
However, his big-head avatar did in an amusing "The Wolf of Wall Street" parody video posted to his Instagram account in late July. Landeskog drummed up the idea while Lee Blair of Altitude TV, the Avalanche's local television rights holder, took care of the production. "It's such a great scene in the movie, and there was no better time to post it," Landeskog told theScore earlier this week.
One day before posting the video and hours from the opening of free agency, the 28-year-old Stockholm native agreed to an eight-year, $56-million contract extension with the only NHL club he's known. "Gabe is the heart and soul of this team," Avalanche general manager Joe Sakic said in a press release announcing the deal, which will keep Landeskog in Denver until his mid-30s.
Drafted second overall in 2011, then named captain in the fall of 2012, Landeskog is entering his 11th NHL season and 10th with the "C." It's been a topsy-turvy decade within the Avs organization, a period characterized by extremes – high and low – that's also featured stretches of mediocrity.
So, why did Landeskog earn the captaincy so early into his career? How has he coped with the roller coaster? And what has he learned about leadership?
Be yourself
Landeskog was far from a mystery when he arrived in Denver for his first training camp. Not only had he developed into an NHL-ready power forward in the junior ranks as a member of the OHL's Kitchener Rangers, but he also was stunningly mature for his age.
At 16, he dug in and earned the highest mark in English class among the six or seven Rangers still in high school despite English being his second language. At 17, he was named captain – Kitchener's first of European descent – and the coaches felt it was a no-brainer.
Claus Andersen / Getty Images
The phrase "mature beyond his years" is used haphazardly in hockey circles, especially ahead of the NHL draft. With teenaged Landeskog, though, it was entirely accurate then and with the benefit of hindsight.
"He's a guy who's at the top end of the top end of those types of people," said Jeff Skinner, the Buffalo Sabres forward and one of Landeskog's teammates in Kitchener. "I think a lot of people – just in general, not even in sports – spend a bunch of time trying to figure out who they are. He seemed to have that figured out pretty early on."
That self-assuredness is a fundamental reason why the Avs felt comfortable giving Landeskog the "C" at the age of 19 years and 286 days, which, at the time, made him the youngest captain in NHL history. He was pulled into a meeting and informed of the decision by Milan Hejduk, the longtime Av who captained the squad in 2011-12, Landeskog's Calder Trophy-winning campaign. The news left Landeskog stunned, nervous, and humbled.
"Don't try to be anybody else. Just be yourself," Tony Landeskog, a former pro hockey player and captain in Sweden, told his son as the family processed the honor. "They chose you to be the captain for a reason. That's the only way to do this."
"For me," Landeskog said, "the most important thing was to just realize I wasn't going to be Joe Sakic or I wasn't going to be some of my childhood idols in Mats Sundin or Nicklas Lidstrom or (Henrik) Zetterberg or (Daniel) Alfredsson."
Landeskog's tenure began in awkward fashion thanks to the NHL lockout. He played 17 games in Sweden before returning to Denver for the shortened 2012-13 season, which turned out to be a nightmare for all involved. He accumulated just 17 points in 36 contests, and the Avs – who had relatively high expectations after overachieving the year prior – finished 29th out of 30 teams.
In one well-documented players-only meeting that season, Landeskog's voice shook as he addressed the group. He came to understand it's one thing to be 19 and playing a regular NHL shift, and it's another to carry the weight of a disappointing season around with you every day, wondering if this captaincy stuff is too much, too soon.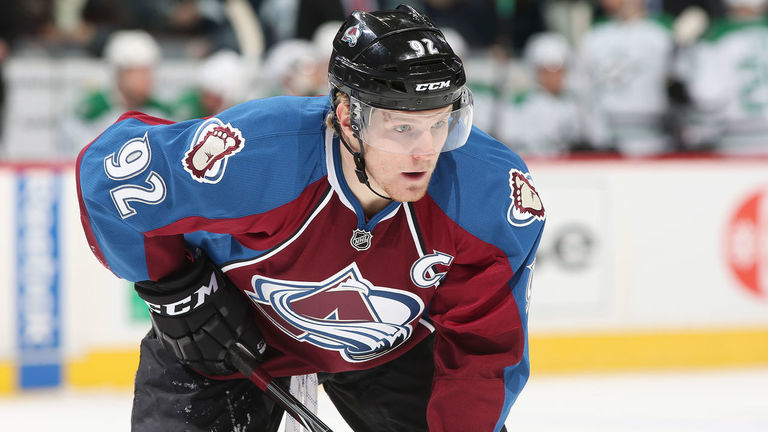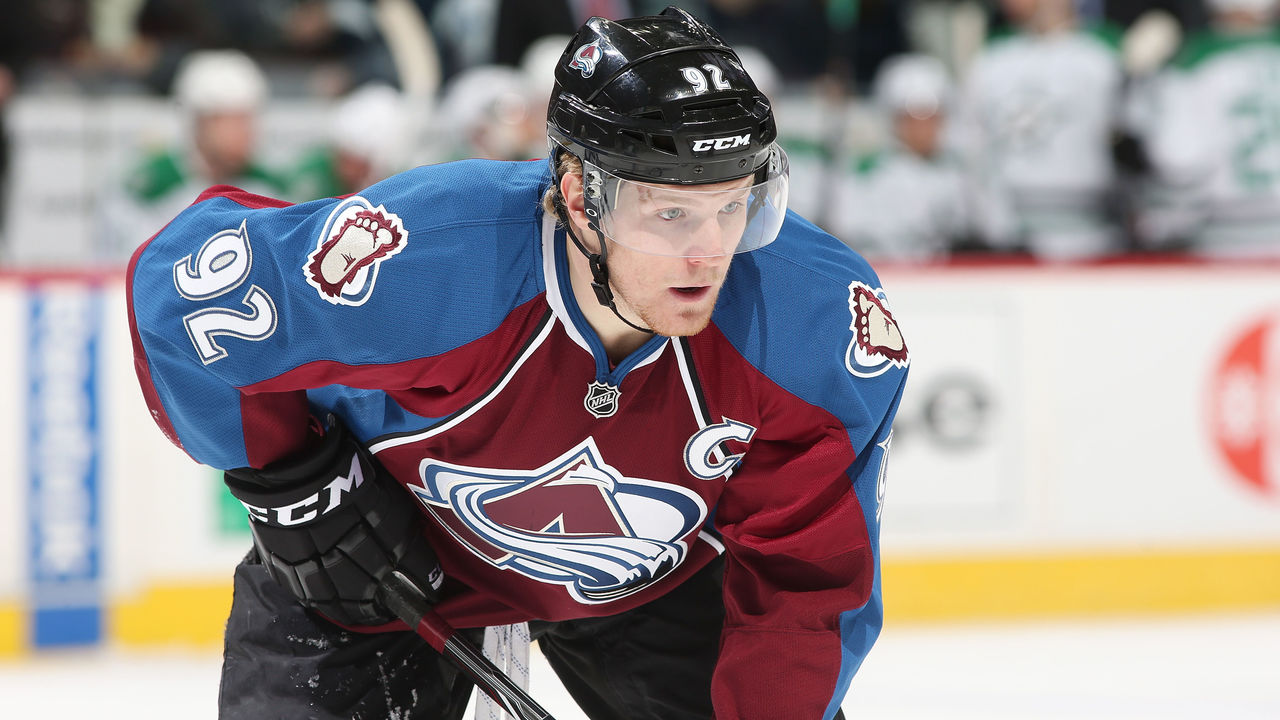 Michael Martin / Getty Images
Defenseman Shane O'Brien, then 29, noticed Landeskog had stopped going out with the guys after being handed the captaincy. That didn't jibe with the veteran. "I said, 'You be you. You be Gabriel Landeskog. Just because they put that 'C' on your chest doesn't mean you have to turn into some kind of different person,'" O'Brien said. "But we were losing. He took it personally. It was a long year for Landy, and looking back now, it probably made him a better captain. For that year, though, for a 19-year-old, 20-year-old kid, I felt for Landy."
Landeskog regained his composure and sense of self in short order. The uptight start to his tenure as captain proved to be a blip on the radar. Today, he feels as though he has a much stronger grasp on the "be yourself" aspect of effective leadership.
"That's something that I constantly think about," he said of his dad's advice. "It's about just trying to get back to who I am and who I want to be. That's what we all try to do. People see right through you if you try to be someone or something you're not."
Do your job
Bill Belichick, the legendary no-nonsense head coach of the NFL's New England Patriots, has a wonderfully succinct mantra: Do your job.
While he didn't mention Belichick as an influence or idol, Landeskog definitely buys into the same mentality. Be a professional by taking care of yourself – on the ice and off it – before putting time and energy into helping others.
"It sounds like you're contradicting the whole captaincy thing, but you have to do your job," said Landeskog, who's appeared in a combined 736 regular-season and playoff games. "That's your No. 1 priority. And you have to do your job to the best of your ability. You have to be ready to play. You can't be asking other guys to be doing things that you aren't able to do or aren't willing to do. And that, for me, has been all about working hard and sticking to my style."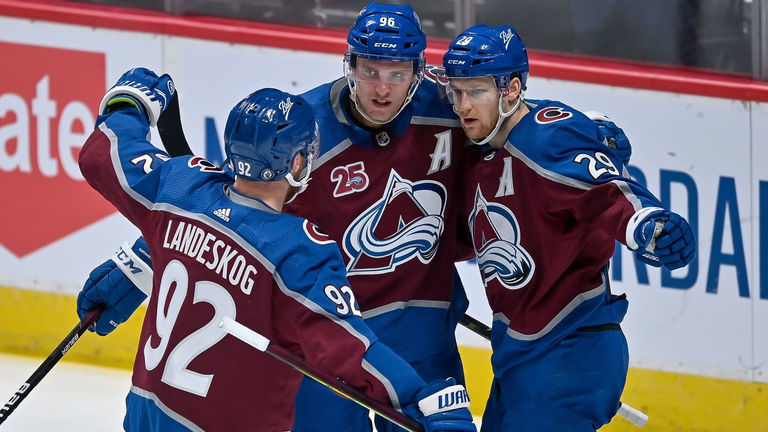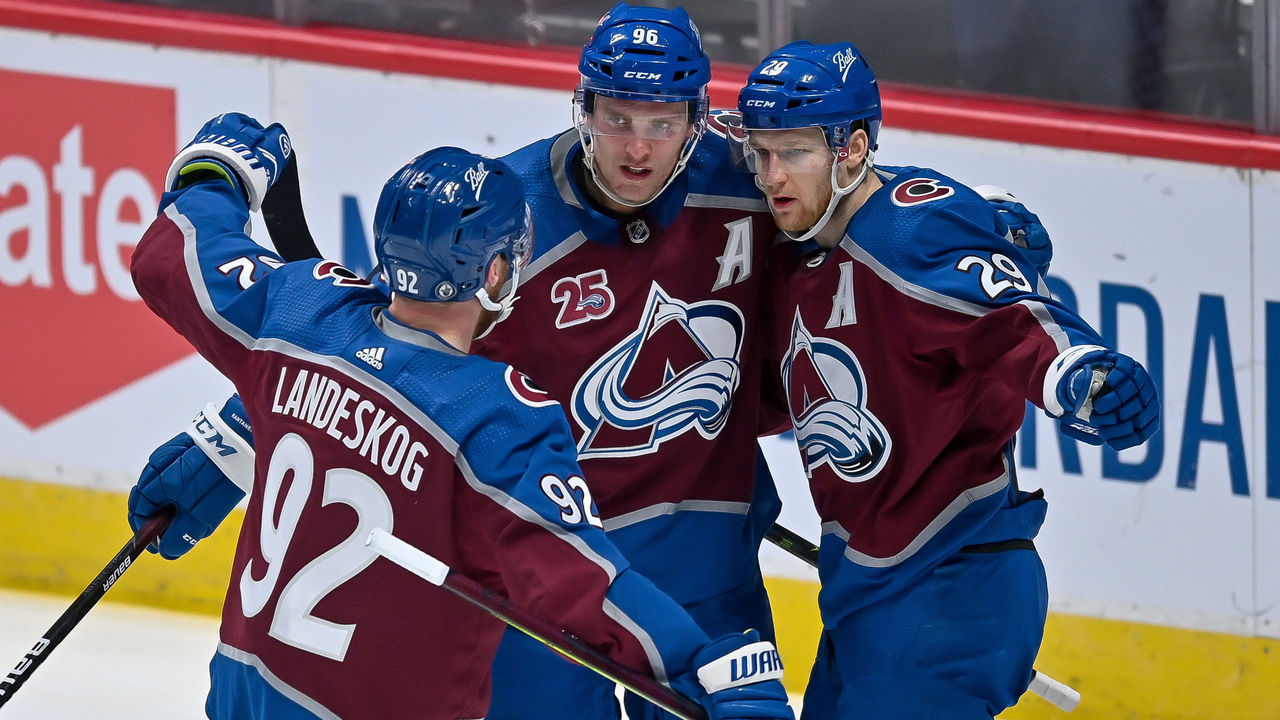 Icon Sportswire / Getty Images
For Landeskog, "do your job" involves being the connective tissue on arguably the NHL's top forward trio. His linemates, MacKinnon and Rantanen, are the offensive catalysts, the pace-pushing creatives. Landeskog, while extremely skilled too, relishes in a two-way, blue-collar role – short passes off the half-wall, puck retrievals, a thorny presence in front of the opposition's net, occasional faceoff duty, the odd fight, and the like.
He's 6-foot-1, 215 pounds, and a rare forward who's both extremely versatile and very consistent. "The accountability is there," former Avs goalie Devan Dubnyk said. "Because if a guy like that is going to go out there and walk the walk, everyone else has to do the same thing."
Jared Bednar, Colorado's bench boss since 2016-17, added: "It's become clear over the last few years that it's about winning, not just about being a good team and getting into the playoffs. As our team has progressed, I think Landy's been the guy pushing that forward and really trying to hold our team to a new standard."
Bednar made those remarks in May, shortly after Landeskog led the Avs to a dominating four-game sweep over the St. Louis Blues. In Game 1, he recorded a Gordie Howe hat trick (goal, assist, fight) and finished the series with eight points. It was an example of how Landeskog's leadership is not just intellectual. He told reporters that a pre-series comment from Blues captain Ryan O'Reilly ("We're going to have some fun, we're going to beat them") provided him and the rest of the Avs with a little extra motivation.
Landeskog insists that setting standards is never a solitary pursuit.
"I've got a great group of guys in that locker room that help me out, whether that's Nate or (defenseman and longest-serving Av Erik Johnson) or Mikko or whoever it might be," he said proudly. "It's been a blast. We're all pulling the rope in the same direction."
Stay neutral
In contrast to his rowdy "The Wolf of Wall Street" avatar, Landeskog is not the rah-rah type. He's certainly not shy or quiet, or someone who leads solely by example, yet he isn't naturally as emotional or fiery as MacKinnon.
"When I was younger, I was trying to be more of a vocal guy, but I've realized as the years have gone along that that's not what it's all about," Landeskog said. "You don't have to be the loudest guy. It's a long season. It gets exhausting if that's not your personality."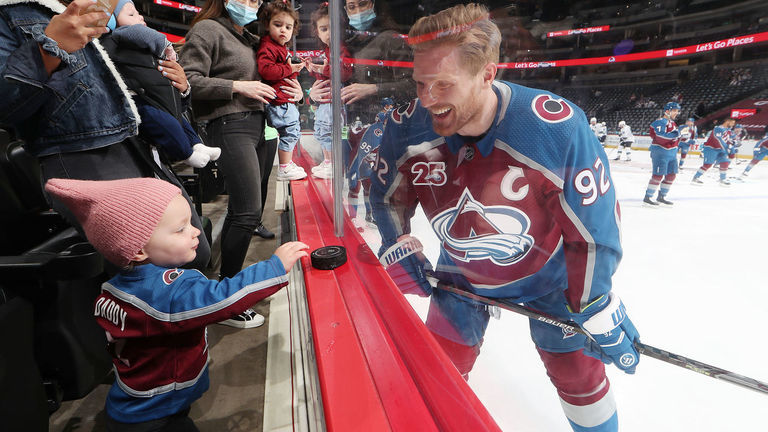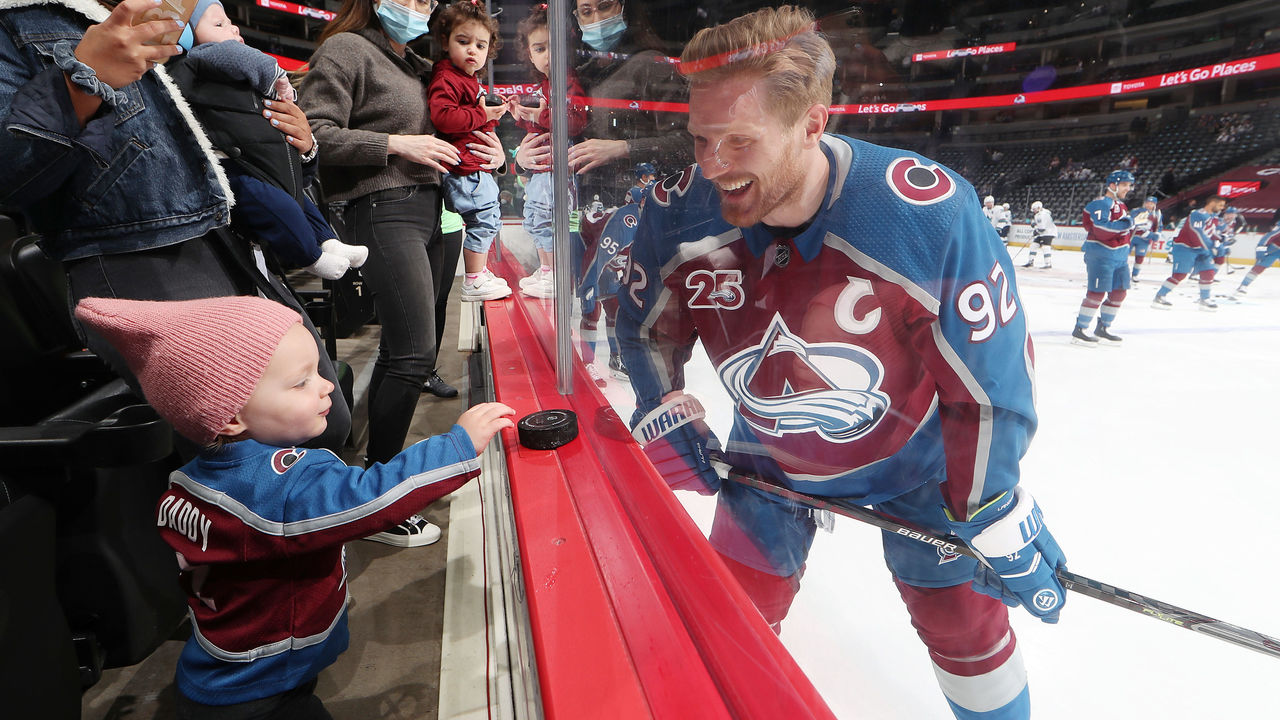 Michael Martin / Getty Images
Landeskog is a cerebral hockey player, and in his personal life, he's a bit of a bookworm. Mind you, as a father of two kids under 2 years old, quietly unwinding has become difficult of late. When he does have leisure time, like during the NHL's COVID-19 hiatus in 2020, he tends to read about leadership and culture in and out of sports. He's a fan of written work by John Wooden, the legendary college basketball coach, and loved "It Takes What It Takes" by Trevor Moawad, quarterback Russell Wilson's late mental conditioning coach.
"Whether things are going well or aren't going well, you always have to get back to neutral and you should stay objective in that way to remember the task at hand," Landeskog said when asked for a takeaway from Moawad's book. "That's not maybe so much about leadership, specifically, but I think it relates as far as how I behave and how I act around the room or during games or during a tough stretch or during a good stretch of the season. To try to stay neutral as best as I can. And that's easier said than done."
Landeskog seeks out others for guidance and knowledge, including athletes, business owners, CEOs, and his parents. It could be through a book, documentary, or in-depth conversation. "I think it's important to be open and not think you have all the answers yourself," he said.
Peter Wallen, Landeskog's agent and the CEO of Alterno Global Management, has always admired his client's ability to take a step back from the chaos. For instance, after the Avs hit rock bottom in 2016-17 with a putrid 48 points in 82 games, the rumor mill was in overdrive. It seemed inevitable that a member of the core – Landeskog, center Matt Duchene, somebody else – was getting shipped out of town.
"Gabe and I were talking about it and I asked him, 'Hey, do you want to get traded or do you want to stay?'" Wallen said. "He said, 'If Sakic thinks it's better for the Avalanche if they trade me, I get that and it's not a problem. But if I can choose, I'd rather stay and be part of the solution than getting traded.' That's where he is. He doesn't shy away from a challenge, at all."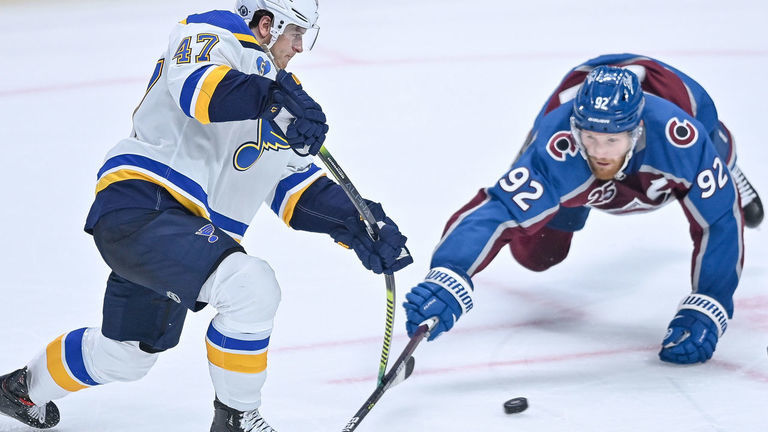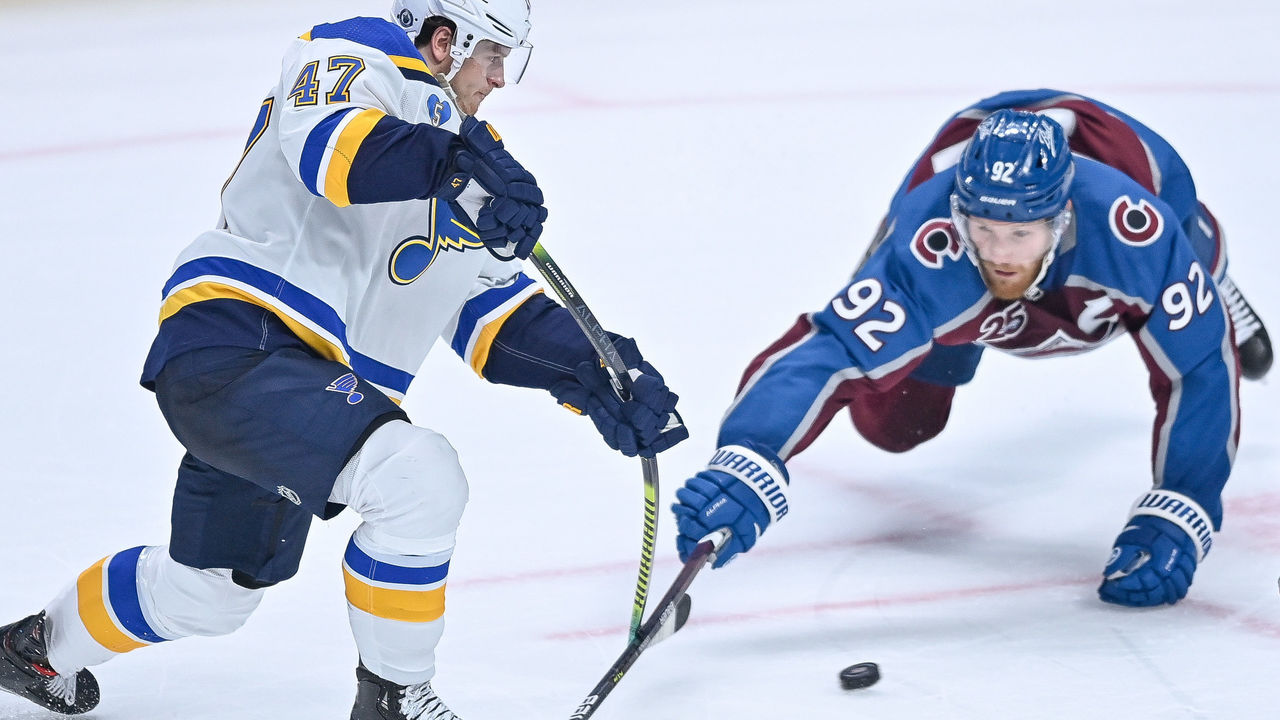 Icon Sportswire / Getty Images
Sakic opted to send Duchene to the Ottawa Senators, but the rest of the core has, with a few exceptions, stayed intact. That said, even though the Avs have taken off since that dreadful '16-17 season, finishing 17th, 17th, third, and first in the league standings, playoff success remains elusive. The club has been bounced in the second round three years in a row; Colorado is a Cup contender that hasn't broken through.
In the modern NHL, reaching the top of the mountain can be an excruciating pursuit – until it's not. Just look at the two-time defending champion Tampa Bay Lightning, who for a half-decade were Cup contenders in the lead-up to their first title in 2019-20.
So, what's Landeskog's message to the squad heading into 2021-22?
"We're going in looking to establish ourselves again," he said. "That's what this league is: You have to establish yourself every single year. Play well every single year and give yourself a chance to get into the dance. There's a lot of hockey that needs to be played before then and, for us, we want to continue to build. We know how crucial home-ice advantage is in the playoffs and it's something that we're going to continue working on."
Read the room
Psychology Today defines emotional intelligence as "the ability to identify and manage one's own emotions, as well as the emotions of others." The emotionally intelligent "are able to shift gears and lighten mood, both internally and externally."
Daniel Briere played more than 1,000 NHL games spread across five franchises. He's shared the ice with a ton of people, including Landeskog for a season in 2014-15. Landeskog, Briere says, fits the description above.
"People assume that being a captain is grabbing people by their throats and throwing them against the wall when they don't do their job. It doesn't work that way," said Briere, a co-captain in Buffalo for three seasons. "Maybe, I don't know, it worked like that in the '60s or '70s, but nowadays it doesn't work that way. Emotional intelligence is, I think, a key in being able to understand other players, to rally them to be together."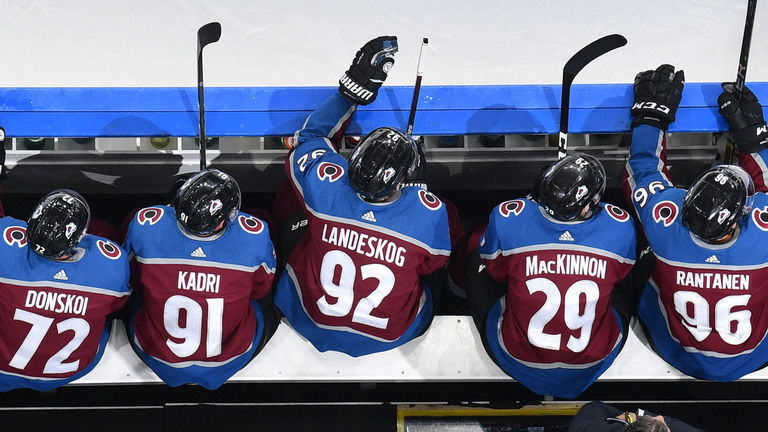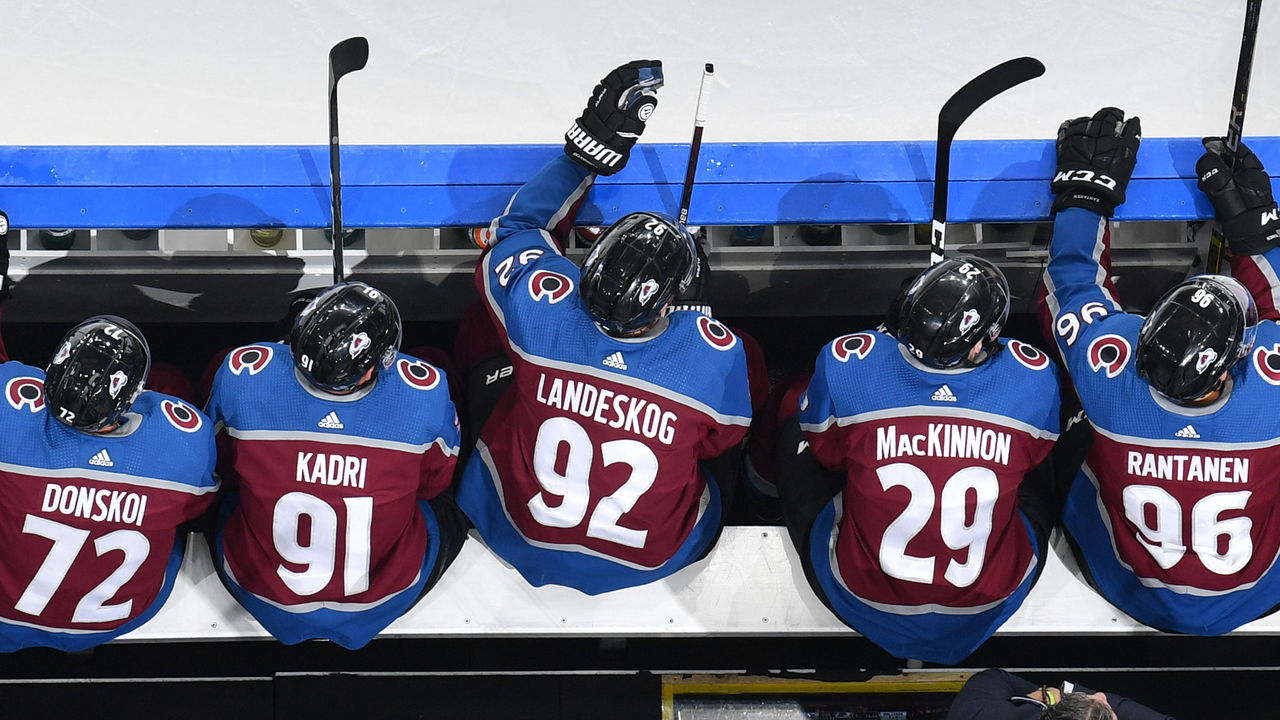 Andy Devlin / Getty Images
Briere knew in an instant that Landeskog had the "it" factor. Guess who was the first person to approach Briere, then 36, when he walked into Colorado's dressing room? "He came directly to me, shook my hand, looked me in the eye, and said, 'Danny, welcome to the Colorado Avalanche.' I was so impressed by that," Briere said, emphasizing it's both a small thing and a big thing for a captain to be so on point with the intangibles of the role. "I was so impressed that a 21- or 22-year-old at the time felt strong enough to get up in front of everybody and come and welcome somebody new to the team."
Lightning defenseman Fredrik Claesson says reading the room is in his childhood friend's DNA. "Honestly, it's kind of scary. He's a born leader." Within the team bubble, it can go deeper than that, too. Teammates of all ages watch a captain's body language, looking for cues on how to act. For the most part, it's subconscious and unnoticed, yet it happens every day.
"He just knew when to turn it on and turn it off," Ben Fanelli, a junior teammate and close friend, said of Landeskog's social instincts. "He just had this ability, and still does today, to show his loving side and enjoyment for life but can also dial it in and flip the switch and get into action mode. I think that's one of his many gifts."
Landeskog admitted he can feel uncomfortable talking about his captaincy. "Ultimately, I'm not the one that's judging my leadership." Well, MacKinnon, the Avs' superstar, has lauded Landeskog on multiple occasions for being the "perfect captain."
And, luckily for MacKinnon and the Avs, Landeskog isn't f—–' leavin', either.
John Matisz is theScore's senior NHL writer.