The nation of Afghanistan is in the midst of dire circumstances. No matter where you are politically, if you are a believer, now is the time to actively pray for our brothers and sisters and for those who are still accepting Jesus in Afghanistan.
John 16:33 says, "I told you this, that you might have peace in me. In this world you will have trouble. But take courage! I have overcome the world. "This country has problems. We need to take courage for them because Jesus won the victory, but that doesn't mean this isn't a painful or very worrying time. Whether you live in Afghanistan or not, as Christians and as human beings, we have to take care of it. Today I want to share some of the ways we can actively pray for this nation and the followers of Jesus there.
Twenty years ago I was in third grade and my teacher came into class crying before lunch. She said some confusing things when my classmates and I went to the cafeteria to see the September 11, 2001 massacre. I couldn't have lunch that day because of the fear and shock. I was only eight years old, but that was the first moment I realized that there are really bad people in the world.
Just a week before the terrorist attack, my own father had been on the fortieth floor of one of the twin towers. It was really true that family members and friends were in those buildings and planes. America is a strong nation, and our country has turned to God in ways that it has not in many years. Many turned to prayer and unity. We no longer cared about politics, we cared about people.
As we near the twentieth anniversary of September 11th, it is absolutely devastating to see that the evil continues in Afghanistan and around the world. When dishonest and wicked people act, the righteous must stand up for what is right and defend the truth. Innocent lives are nervous at the thought of what tomorrow has in store. Desperate people long for their government to be overthrown.
Evil seems to be predominant, but it is times like these that we must pray and even fast for those on the front lines of this situation. I think of Moses raising his hands to win the battle and having Aaron and Hur by his side to raise his arms in victory (Exodus 17:12). We can be the ones who hold up the arms of our brothers and sisters in Afghanistan in prayer.
1. Pray for the innocent
Lord Jesus, you see the people crying out in fear in this nation. Please have mercy on her life. Please offer ways out of danger and help this country. Protect the innocent and bring justice to their oppressors.
Amen.
Proverbs 24: 11-12 "Save those who are led to death; hold back those who stumble to the slaughter. If you say,'"See, we did not know that, does not he who weighs the heart see it? Doesn't he who watches over your soul know, and will he not repay man according to his work? "
Credit: Pixabay / Creative Commons
2. Pray for the Christians
God we ask on behalf of the believers in this place of uncertainty. Father, you are the Prince of Peace and the Lord of Lords. Give them strength to overcome the enemy's attacks. Help them see with spiritual eyes. Put your armor on over each of them. Help them stand firm in their beliefs and not give up. Guard them with your angels. Hold it in your hands. Do not allow the oppressors to put a finger on them. Give them wisdom and discernment. Protect your churches. Guard their families. Keep them safe in their homes. Give them courage and confidence that you are their Lord and that their reward is in heaven. Help them see miracles. Show them your way. May they become like gold in this trial. Open their minds to help them remember your word during difficult times. Abundantly bless them in your mind. Help them feel your presence. Allow them to approach you and know who to trust.
In your name, amen.
2 Samuel 22: 3-4 "My God, my rock, on whom I seek refuge, my shield and horn of my salvation, my fortress and my refuge, my Savior; you save me from violence. I call on the Lord who is worthy of praise and I will be saved from my enemies. "
3. Pray for justice
Lord, you are ultimately the judge. You say that every knee will bend and one day everyone will confess you Lord. This world is corrupt. We do not understand this violence, but we know that there is sin in this world and the devil knows that his days are numbered. Yes, God, we praise you for having already won. We are now praying for justice for the nation of Afghanistan. We pray that the leadership will rise up against the Taliban and create a country full of peace. God, you can do more than we can ask or imagine. At the moment it is hard to believe that justice can take place. Please move and work as only you can. We pray for wisdom for leaders around the world to know how to help and lead this nation. We pray that everyday citizens will stand up to terrorism and that you will pave the way to safety. You say that you detest the hands of those who shed innocent blood. We know that you will not enjoy it. Please repair and restore this place. Amen.
Isaiah 1:17 "Learn to do good; Search for justice, right oppression; Bring justice to the fatherless, defend the widow's cause. "
Proverbs 6: 16-17 "The Lord hates six things, seven things are abhorrent to him: haughty eyes, a lying tongue, and hands that shed innocent blood."
4. Pray for the Taliban
Father, you tell us to pray for our enemies. We do not have the ability to pray this alone, but through your Spirit. Lord, we cry out on behalf of the oppressors. We pray that you will change their hearts. Judge them for any wrongdoing. Experience yourself through dreams and witnesses. You helped Saul see your love and have a transformed heart, you can do this for anyone. Please save the souls of the Taliban. Help them experience the profound forgiveness of your grace through Jesus. Help them see that the path they are on leads to a greater death in hell. Open their eyes to see that you are their savior and that you died so that they would be free. Create leaders among them who can help bring the name of Christ and your freedom to this nation.
In Jesus name. Amen.
Matthew 5:44 "But I tell you, love your enemies and pray for those who persecute you that you may become children of your Heavenly Father. He makes his sun rise on the bad and the good and lets rain on the just and the unjust. "
Related articles
5 prayers for Afghanistan
Why does God allow bad things?
3 True Ways Christians Can Love Their Enemies
More from this author
The beauty of the choice of bravery
5 Biblical Ways to Prepare for the School Year Well
What Kind of Bible Should You Buy Next?
Photo credit: © Getty / Rawpixel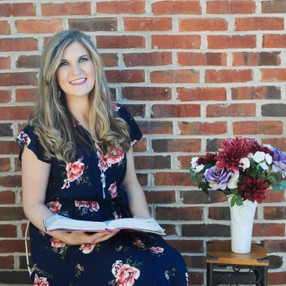 Emma Danzeys Mission in life is to inspire young women for the extraordinary. One of their greatest joys is traveling with the Lord in His scriptures. Emma is a North Carolina resident and green tea enthusiast! She is married to her husband Drew and has international college students. She sings, dances, enjoys trying new recipes and watching home makeover shows. During her service career, Emma recorded two Worship EP albums, founded and directed Polished Conference Ministries, directed Refined Magazine, and served in early childhood music education. She is currently in the editing phase of her first two writing projects: a Bible study on femininity and a non-fiction book on aloneness. You can visit her blog at emmadanzey.wordpress.com