Compiled by Michelle Graves, [email protected]
Updated: 05/18/2021 12:24 PM
1of3rd
Paula Dreeszen, volunteer ranger for the Grand Traverse Regional Land Conservancy, was a guest speaker at the Spirit of the Woods Garden Club, Inc. meeting on May 10th. (Courtesy photo)
show moreShow less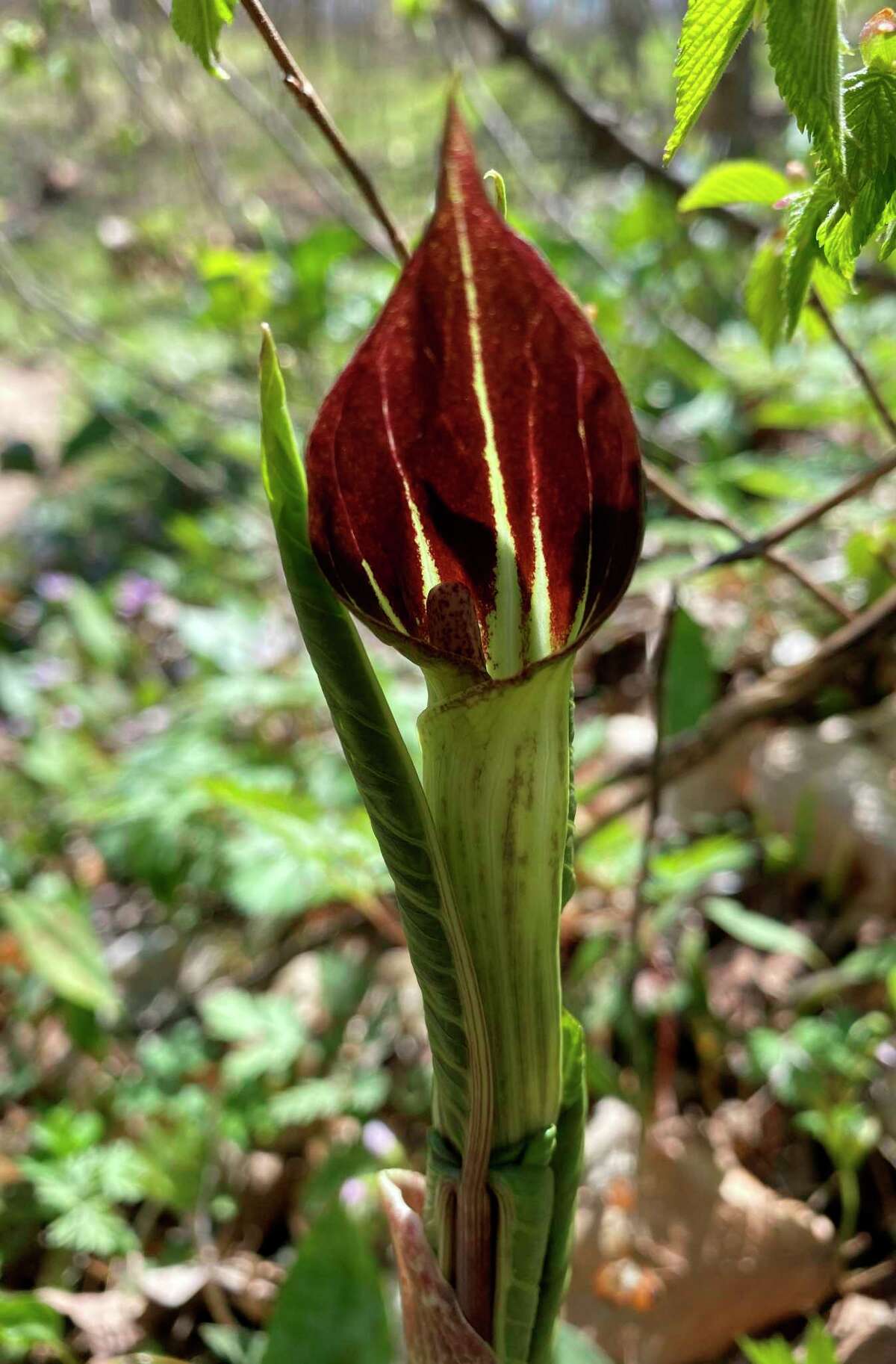 2of3rd
Paula Dreeszen, guest speaker at the Spirit of the Woods Garden Club, Inc. meeting, spoke about wildflowers in the Arcadia Dunes Nature Preserve such as the Jack-in-the-Pulpit. (Courtesy photo)
Jack-in-the-pulpit
show moreShow less3rdof3rd
MANISTEE – Paula Dreeszen was a guest speaker at the Spirit of the Woods Garden Club, Inc. meeting on May 10th.
She has been a volunteer canning manager with the Grand Traverse Regional Land Conservancy for 15 years. She showed a PowerPoint presentation with pictures of wildflowers taken at Arcadia Dunes Nature Preserve.
She also shared a lot of information about the wildflowers, such as the Jack-in-the-Pulpit.
These are "both male and female plants. The plants are male unless they have enough energy stored in their roots to produce female flowers (and berries if they are pollinated)," according to a press release. "Your spathe is a deep cylindrical structure with the flower at the base. When a fly enters the male plants, they ingest pollen and can escape through a small opening at the base of the spathe. There is no hole at the base of the female plant flies in such a way that it gets to its flower, probably not coming out. "
The garden club's next meeting is on June 14th at noon at Oak Grove Funeral Home on W. Parkdale Ave. 309 in Manistee. The guest speaker is Alysia Babcock, gardener and owner of the Garden Guru Kzoo, who specializes in landscaping with native plants. She will present information about worm prints and native plants.
For more information, contact Beth Markowski at (616) 401-3387 or Kathy Johnson at (231) 398-2840.
Written by
Compiled by Michelle Graves